Never Hide Your Feet Again!
The Nail Restoration Center in Northern Virginia
At The Nail Restoration Center, we offer a variety of comfortable, pampering services such as laser treatment, nail reconstruction and medi-spa services that will make your feet look and feel so good you'll wish you could wear sandals all year long.
The medical professionals of The Nail Restoration Center are pleased to welcome you to our podiatry offices. At The Nail Restoration Center , our priority is to deliver quality care to informed patients in a comfortable and convenient setting.

We offer Podiatry Services in Northern Virginia - McLean/Great Falls, Ashburn/Leesburg, Fairfax/Burke, and Reston/Herndon
The Nail Restoration Center believes that informed patients are better prepared to make decisions regarding their podiatric health and well being, so we've included an extensive section on this website introducing our treatment options and our practice.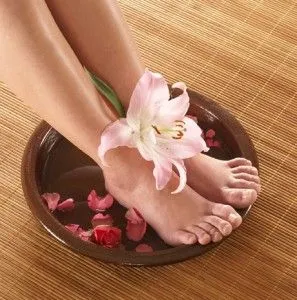 Treatment Options:
Medi-Spa Services for Beautiful Feet
Microdermabrasion with Silk Peel™
Gel Pedicures to Inhibit Fungal Growth
Dysport® or BOTOX® Treatments to Reduce Excessive Sweating
Please take a few moments to look through this podiatry site to get a better feel for The Nail Restoration Center. We also invite you to email or call our office at any time to request a podiatrist appointment or ask any questions. Thank you.